Find My SME: Streamlining the Search for Corporate Trainers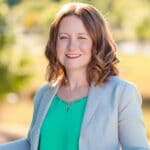 Welcome to Find My SME, I am Danielle Kroeger – Founder. I am extremely excited to offer a platform where organizations can search, connect, and hire corporate training experts and workforce consultants.
The idea of Find My SME (subject matter expert) was born when I was operating as a corporate training consultant.  For over ten years, I partnered with organizations to identify employee skill gaps and connect them with corporate trainers, or as I like to call them, SMEs, to train their most valuable assets – their employees.  I soon discovered there was no registry or connection medium of SMEs I could leverage to identify or evaluate possible training opportunities.  Countless hours were spent searching for the right SME.  I relied on word of mouth, my colleagues, and various social media platforms just to find SMEs with a specific skill-set; however, properly evaluating them to ensure they were a match for the organization's culture presented a different host of challenges.
Finding a SME, who has the experience, who is currently in the field of training, and who compliments the organization's culture, is critical.  Too often, we either don't hold training because we can't find someone, the person preferred is booked, or worse, we hire the wrong person for the job while a better SME was just waiting to be found.
I know there are many skilled subject matter experts that are missed because companies cannot find them. So, I'm providing a platform where SMEs can be found and connect with organizations.
Workforce training is my passion and finding the right experts to do the job is the reward.  Therefore, what will make this platform even more successful, is honest feedback on how it's operating, and suggestions for additional features because this is a marketing service that belongs to SMEs and those in the training field. Contact me, at contact@findmysme.com to provide any suggestions.
Find My SME is a community for those of us who have taken it upon ourselves to be responsible for ensuring the incumbent workforce is skilled and qualified to do the tasks organizations need.
Welcome, to the Tribe!