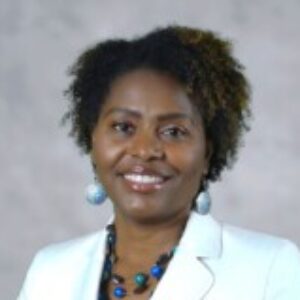 Basic Info
First Name

Andora

Last Name

Hinton

Nickname

ahinton

Location

555 Fayetteville St, Suite 201, Raleigh, NC 27601, USA

Course Offerings
Years of Experience

26

Biography

Above all, Andora Hinton is committed to giving leaders and teams the tools, resources, and support they need to meet and exceed their personal and professional development goals. She is proud to put her skills and expertise to work to achieve the goal of helping and serving others.

With 26 years of experience in sales, sales management, training, coaching, and leadership development, Andora specializes in helping people figure out how to maneuver through their learning journey to get to a place of satisfaction and fulfillment.

Her extensive knowledge of game-changing strategies and proven techniques for their implementation combine in a one-of-a-kind approach that has informed and transformed the lives and careers of individuals all over the world. This knowledge and communication expertise leads her to help individuals better understand how to trust and appreciate others differences through diversity and inclusion experiences that allow vulnerability, introspection, and personal action.

Andora's work is guided by the philosophy of Will Durant:

We are what we repeatedly do.

Excellence, then, is not an act, but a habit.

She knows the power of positive habits, and that an effective development strategy must include practical steps toward their full realization in the life and work of each individual.

Whether your team is full of new graduates or seasoned veterans, your development strategies will be tailored to your strengths, your goals, and your growth opportunities.

What would your workplace—and your life—be like if everyone on your team was working and living to their full potential?

Andora helps individuals begin their journey to excellence, so they can find the answer to that question.

Andora Hinton is a graduate of The University of Alabama and a national member of the Association of Talent Development (ATD). She currently sits on the board for the National Sales Network – Raleigh Chapter, a member of the Raleigh and Cary NC Chamber, member of the National Association of Women Sales Professionals, a board member of Association of Executives of North Carolina, a Ken Blanchard Channel Partner, a Neuroscience Academy student & a Make-a-Wish Wish Granter.

Andora is certified in Emotional Intelligence EQ-i 2.0, Inside Out Coaching, SLII Leadership Experience, and LEAD NOW! 360. Her client list includes, but not limited to: Trane Technologies, LaForce, Aids Healthcare Foundation, NC Real Estate Association, Mango Languages, Michigan State Medical Society, and ThermoKing.

Education

BS in Communication from The University of Alabama

Certifications

Andora is certified in Emotional Intelligence EQ-i 2.0, Inside Out Coaching, SLII Leadership Experience, and LEAD NOW! 360.
Reviews