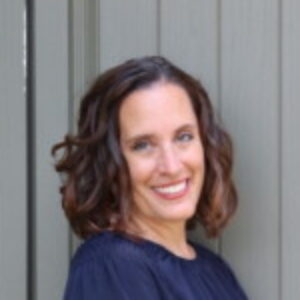 Basic Info
First Name

Dana

Last Name

Mathew

Nickname

DMMathew

Location

Raleigh, NC, USA

Course Offerings
Years of Experience

20+

Biography

I'm Dana Mathew, an enthusiastic and engaging Microsoft/Adobe/web software trainer and consultant. I've been training adult learners for over 20 years. My classroom philosophy is that learning should be fun. There is nothing I love more than seeing the 'ah-ha' moment in a participant's eyes when he/she just learned a useful skill. I never tire of helping people learn and grow to become more time efficient at work. I welcome the opportunity to train your personnel or work with you on a software tool to expedite your workflow. Have a new software application that needs rolled out? I learn new software with ease.

I training everything Microsoft desktop – from Windows to Excel to PowerBI to VBA.  I also specialize in the most popular Adobe Creative Cloud products, PhotoShop, Illustrator and InDesign.

I train primarily in RTP (Research Triangle Park), North Carolina. The greater Raleigh area is home to some of the largest universities, biotech, manufacturing, software and pharmaceutical companies. I have trained for:

Duke, NC State, UNC
Merck, Novartis, Novo Nordisk, IQVIA, GlaxoSmithKline, Grifols, bioMerieux, Biogen, Novozymes, BCBS of NC, WakeMed, Precision BioSciences
Lenovo, IBM, Lucent Technologies
LGFCU, SECU, BB&T (Now Truist)
AKG, Morinaga, CREE, BASF, Caterpillar, John Deere

My favorite thing about my corporate trainer career is getting to know so many fascinating people.

Education

Robert Morris University
Pittsburgh, PA, USA

BSBA, Graduated Magna cum laude, 1996

Certifications

Microsoft Office Specialist (MOS)
Reviews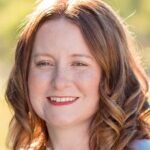 Excel, Word, PowerPoint, and Visio
Dana is an incredible trainer. I've used her as a corporate trainer for many clients and couldn't be happier. Her ability to adapt to the class's learning level and customize content creates an unforgettable learning experience. I would highly recommend her to anyone looking to skill-up their team.
November 13, 2021 Microsoft Access and Excel Training
We utilized Dana to train eight soldiers with different skill levels in Micrsosoft Access and Excel. Her knowledge base, teaching style, and professionalism was outstanding. She adapted her instruction to meet our needs and instead of providing a "caned" product, she helped us build the exact databases and workbooks needed while increasing our proficiency. It was salient her extensive experience allowed her to make this adjustment easily.
She was incredibly easy to work with and all the attendees were extremely impressed. The return on investment has been invaluable since we continue to implement what she taught. Our current intent, is to utilize her yearly to level up our force.
August 13, 2021